Our Children's Inner Brilliance Community
Nurturing your child's Inner Brilliance is the most valuable gift you can give her. More important than academic success, good manners, good behavior, friendship, social skills, the perfect toys and clothes, the right schedule, consistency…The list goes on and on.
When we make our children's Inner Brilliance our highest priority, their light shines brightly from the inside out. They are naturally capable, kind, creative,  wise, innovative, comfortable in their own skin, socially adept and are successful and happy in living their life.
Isn't this exactly what we all want for our kids? I know I certainly want this for my own family and children everywhere.
This is why I created the "Our Children's Inner Brilliance Community." 
Who this Community is for:
Parents
Educators
Grandparents
Community members
Anyone anywhere in the world who cares about nurturing  young people's Inner Brilliance
There are no time commitments or expectations of any kind…just a sincere desire  to  be more aware of how you can nurture children's Inner Brilliance and to create an expanded cultural awareness  of how amazing our young people naturally are.
My vision is to create a community that comes together in new and creative ways that we haven't even figured out yet to support the Inner Brilliance of the children in our lives and in the world. You'll be part of creating a new movement that will impact the lives of your children and your family and the lives of young people in the world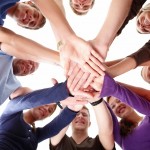 Here is a brief overview of what we'll be doing:
— Meet in our private Facebook Group, where moms and dads show up and share stories about their kids, and where we explore how to collectively help our kids be happier and healthier in the world.
— Participate weekly in Celebrate your Child's Inner Brilliance Day, in which I'll invite members to share their observations of their children's Inner Brilliance in our private Facebook group. From time to time, we'll have a Celebrate Your Own Inner Brilliance Day.
— Join once-a-month Community Calls, in which we'll share and explore how to nurture children's and our own Inner Brilliance. All calls will be recorded and available shortly after our call.
— Get answers to your questions. In our Facebook Group, you can share your challenges, questions and concerns in how to nurture your child's and your own Inner Brilliance in daily life.
— Enjoy opportunities offered only to Community members, including deeply discounted access to my Parenting Solutions Programs, which support you to improve common parenting difficulties and concerns.
Give from Your Heart
This Community is a gift of love and joy from my heart.to young people and to you and that is exactly how I want you to receive it. I am not charging a monthly fee or cost of any kind to be a member of this Community.
Because this Community is based on sharing and giving, every 3 or 4 months, I will ask if you want to give a gift for what I'm creating and providing. Any amount you give from your heart will be warmly appreciated.
Ready to explore, discover and play?
Great! Simply complete the form below .