About Connie Allen, M.A.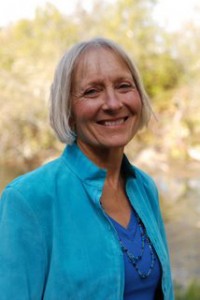 Connie has always been passionate about bringing forth the free expression of the joyous inner spirit in others and herself.
As a young girl growing up on a farm in rural Iowa, she had parents who loved her deeply and who did the best they could raising their two children and enjoying them. One of Connie's biggest desires as a child was to be seen, appreciated and trusted for who she was. She felt confused, unseen and unappreciated when her parents said things to her as if they were talking to someone else, based on their fears and their expectations of who Connie should and should not be.
In school, she struggled to fit in and found early on the best way to be admired was to be the best academically, which she did brilliantly, but not without a price. She stopped listening to herself and tried to please the adults in her school. The pressure she placed on herself to always be the best limited her free and joyous expression of her true self.
Her greatest joy, however, was riding her pony Penny bareback at a full gallop across the open fields. This experience became her benchmark for the free expression of her inner spirit and the joy that is available to all of us in life. She uses this to guide her in making her life choices of a full and joyous life. She continues this love today as she rides her horse Destiny through the hills of Northern California.
Because she longed to help people find happiness and freely express their innate creative gifts, Connie studied extensively to expand her knowledge about empowering children and adults. She studied psychology at Boston University and California State University, where she earned her MA.
She understood the importance of education in a child's life and studied alternative approaches that supported a child's joyous inner spirit. She co-founded two alternative schools, in which children were supported in being who they were. She also taught an undergraduate class on "The Psychology of Alternative Education".
Because of her deep desire to work with children and to deepen her understanding and ability to empower them, she earned her teaching credential and began to teach children of all ages in the public schools. She often worked with students who were considered "at risk", loving and accepting their uniqueness and discovering how adults either limit or empower children through their interactions with them.
In working with these "at risk" youth, she learned many important principles and had the great joy of connecting deeply with her students. She has many experiences of being profoundly touched, respected, admired, and loved by her students, which still bring tears to her eyes. The beauty and brilliance within children inspires her.
In order to deepen her understanding of children and their inner reality, Connie studied for many years how to develop her intuitive abilities to see more deeply into the heart and soul of children. She naturally uses this ability in all of her work, giving her deep insight into the inner experience and desires of children and the people who love them.
She also travels independently throughout the world, connecting deeply with people she meets and expanding her understanding of the universals of our human experience.
When Connie became a mother, she made two intentions her priority – nurturing her relationship with her son and supporting him to be the person he naturally wanted to be. Her commitment allowed her to explore new dimensions of parenting and to deepen her understanding of bringing forth the abundant self-expression of a child's joyous inner spirit. She discovered expansive new possibilities in parent-child relationships. She cherishes the honest, loving relationship she continues to share with her 33-year-old son Orion.
Today Connie shares the insights and understandings she has learned and nurtures emotional wholeness in young people to empower them to let their light shine brightly in life. She delights in teaching parents how to read the manual their child and students came with and to find the joy and ease in relating with children.
As a visionary guide, trainer and consultant, Connie teaches the ingredients of creating truly joyous relationships with children of all ages and how to help all children flourish as happy, successful people.
Connie Allen, M.A., Founder & Executive Director of Joy with Children